The question "how to get best results, while spending less time and money on tutoring" is actual for all students. Our tutors decided to share with you the secrets of excellent results.
How to learn foreign languages quickly?
Mostly, methods depend on your purpose. If you learn the language for the trip, then you should spend your time on listening to audio or watching videos with foreign speech, as well as on training your speech with a tutor. Do not focus too much attention on difficult texts, exercises. Otherwise, you will spend more time getting unuseful knowledge, which you don't need in the journey.
To save time, listen to the foreign language, while you doing some everyday chores (cleaning, cooking, etc.).  The best way to train speech with tutor is to take lessons at least 3 times a week for 30-45 minutes.
If you are preparing for the exam, it is important to pay attention to typical tasks, to grammar and focus on filling gaps in knowledge. Do it at least 2 times a week, and pay an hour for self-studying after each lesson with tutor, it will help you to fix in the memory material. And you will not have to return again and again to the previous topics. This tips will help you to prepare for exams with the help of fewer lessons with a tutor.
Can I prepare for the exam on my own and consult with tutors only if I have questions?
– It depends on each case. There are students who follow the lesson's plan without any side control. These students tend to have the highest score in the subject at school, and really need only consultations on selected topics every week.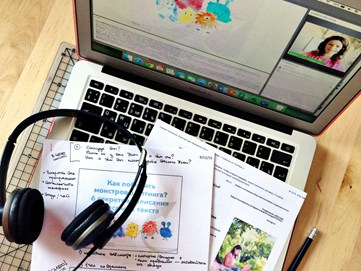 But most students still need more frequent systemic tutoring to eliminate gaps. We recommend you to take lessons at least 2-times a week, but not to make too long sessions (45-60 minutes will suffice).
Is it effectively to study with different tutors?
Yes, it is quite effectively. If you select two tutors for studying a foreign language, it sometimes gives even better results. For example: you can study with a tutor who speaks your language + with a native speaker of the foreign language you study.
If you are planning to take an exam, it is better to study with one personal tutor. He will prepare your individual learning plan. Each tutor sticks to a definite plan in order to fill in gaps in your knowledge and changing of tutors can influence the results in a bad way.