School – is not just a place, where we study, it is a whole stage in life of every pupil and, of course, of every parent. After all, we are always worried about our children, about their success and psychological state.
And very often parents face the situation, when the child has difficulties with the adaptation to the school. It is very difficult for first graders to get used to the new regime and new circumstances. And for the children, who went to another school, it is difficult to get used to a new teacher and classmates.
What can parents do in such a situation, and how to help the child? TutorOnline collected the most useful tips of psychologists!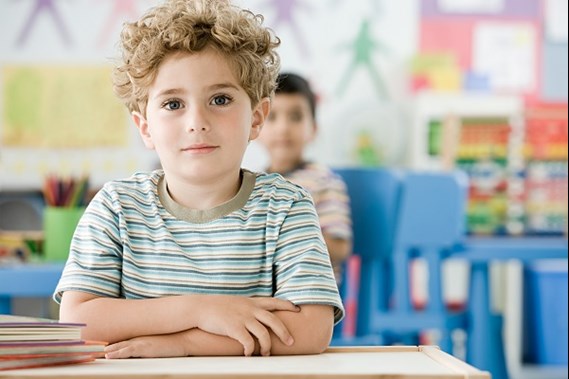 1.Do not change the rules in the family! – " Now, you're an adult, so you have to wash the dishes and walk with the dog." This addition of responsibilities is a quite common mistake of  many parents.
It would seem that there is nothing difficult in such new activities, but children, who is already going through a huge change in their life,  can't  take it easy.
Just wait until the period of adaptation will be finished. After 3-4 months the gradual addition of household duties will be perceived much easier. Periodically, ask the child to help you, so you will avoid conflicts and protests.
2. Do not load the child with additional classes in groups. Many parents try to find for their children new hobby that can distract them from the school, but it is most appropriate decision, when the period of adaptation is already long gone. Besides,when  the child gets used to the new responsibilities and new people, additional activities may cause only a sense of overload. And, as we all know, there is nothing good in it.
3. Listen to your children.  There is nothing complicated in this rule. It's very important for the child to feel your support and interest in his problems. Ask what he likes and does not like at school, what new he has learned and etc. And carefully listen to all his stories. Feeling your care, he will much faster adapt to school.
4. Do not criticize, especially, when you are among other people. None of them should know that your child is not yet able to read quickly or wrote the letter "G" very crooked. If you criticize the child during the adaptation period, it will only aggravate the problem. Children in this situation tend to think that they are not talented or not clever enough. Try to support your child, tell him that when you was a child you also had similar problems, and that it is very easy to solve this problem.
5. Don't compare your children with others. Even if he is the best pupil in the class. Praise him, say that he made a great job!  But don't say that he is better or worse than his classmates.